Health and Empowerment Morning Practice / Space
Psycho-Neuro-Immunological Strengthening
Experiencing Alignment and Stability
Enhancing Energy
—
Content:
Our daily practice helps you to strengthen and stabilize your body, mind and emotions in challenging times.
It is also a vehicle to consciously connect you with your life force and to remind you of your true nature.
Without the necessary energy it is very difficult to be aware and to be able to act wise.
The practice is built on many years of experience in the fields of complementary medicine, shamanic and meditative practice, body and breath work and is rooted in the yogic traditions.
We work with:
Breathing and body exercises
Body scan and self-awareness techniques
Visualization techniques for the body and immune system
Healing and transformation techniques
Meditation
They promote your clarity and alignment, your devotion and open-heartedness.
—
Organizational Details:
Facilitator:
Gérard Peters
M.Sc. Integrative and psychosocial health sience
Consciousness and Transformation catalyst
Neuro-Shamanic Facilitator
Psycho- Energetics Facilitator
Alternative Practitioner
Coach
Time:
Monday – Wednesday – Friday
06:15 – 06:45 h
Venue:
Online Zoom meeting
Login Link will be send after registration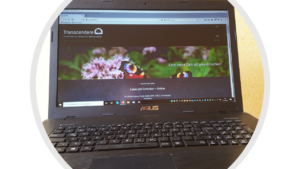 Please login 10min before so we can start punctually!
If you are late, please join with your microphone mute!
Registration:
Please complete the electronic registration form in this document (Register button) and send it. (Please fill in the fields correctly so we can communicate with you). It is enough if you register once, you do not have to do it every day.
Payment:
Free participation
Preparation:
Anyone can participate. The more we are, the more powerful we can make this practice.
You can participate if it is important and coherent for you, and rest if it is necessary.
Please set up an undisturbed place on the floor with a meditation cushion.
If you can not sit on the floor, you can also do the exercises on a chair.
Have tissues close. (we work with breathing exercises where a clear nose is of advantage)
Please have drinks close to you, so that you don't have to leave the common space during the exercises.
Back to top