The Eye of the Storm | E3
Embodied presence and resilience training
Element: Fire
Freedom and Change
Creativity and Alignment
—
The forces of change and renewal have made their way over the past year and have become very evident.
Many of us face great challenges individually, but also collectively. We are asked as families, groups, nations and as a whole humanity to break new ground.
The intensity of the passing away of old forms and the fertility of new growth will continue to accompany us and increase.
The "Eye of the Storm" is a training to develop embodied presence and resilience.
This third part of the training is about the element fire
Freedom and Change

Creativity and Alignment
How do we convert dissoluteness, anger and hatred into foresight and compassion?
What do these aspects of our mind and our emotions have to do with our digestion, our metabolism and our heart?
How do we find alignment in our life?
How do we find the forces of freedom and sustainable change in ourselves and in the world?
You are cordially invited to put your health and your transformation into a new alignment.
Together
we explore the wisdom about the interconnectedness of the human body, emotions, spirit and soul with nature
we develop strong foundations to cope with challenging times
we open ourselves to the elementary forces and the roots of life
we increase our presence for one another and the nature of reality
we redeem patterns which prevent evolution in us
we find our place and contribution in a changing world
We work in groups of 2, 3, 5 and in large groups with elements of meditation, body and breath work, exploration and presence work, as well as energetic work.
The training consists of 5 parts / Elements.
Normally the training is offered as a whole. As the current situation demands a lot of flexibility from all of us, the modules can all be attended separately.
It is very helpful to visit all of them as they can develop their full power even more as a whole.
The eye of the storm
Training 1: Element: Earth – Foundation and Stability
Training 2: Element: Water – Flow and Life force
Training 3: Element: Fire – Freedom and Creativity
Training 4: Element: Wind – Clarity and Flexibility
Training 5: Element: Space – Openness and Silence
—
Organizational Details:
Facilitators:
Gérard Peters
M.Sc. Integrative and psychosocial health care
Consciousness and transformation catalyst
Neuro-Shamanic Facilitator
Psycho- Energetics Facilitator
Coach
Andrea Kurth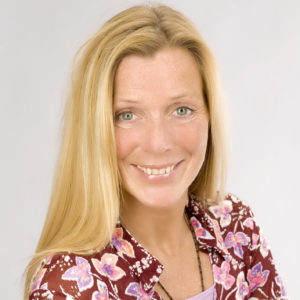 Body oriented Psychotherapist
Psycho-Energetics Facilitator
Barbara Brennan Healing science practitioner
Yin-Yoga Teacher
Danielle Neve
Integrativ Energy Therapist
Facilitator TAOB Neuro-Schamanismus
Back to top